Rattan furniture is stylish, durable, and eco-friendly. It is also resistant to UV discoloration and water. It can be used both indoors and outdoors. It is often made from polyethylene rattan, which is a synthetic material that avoids contributing to the over-exploitation of natural rattan resources.
Wicker is woven from reeds and cane, but it can also be weaved from bamboo, willow, or synthetic fibers. The best rattan furniture is made from tight and straight weaves.
Eco-friendly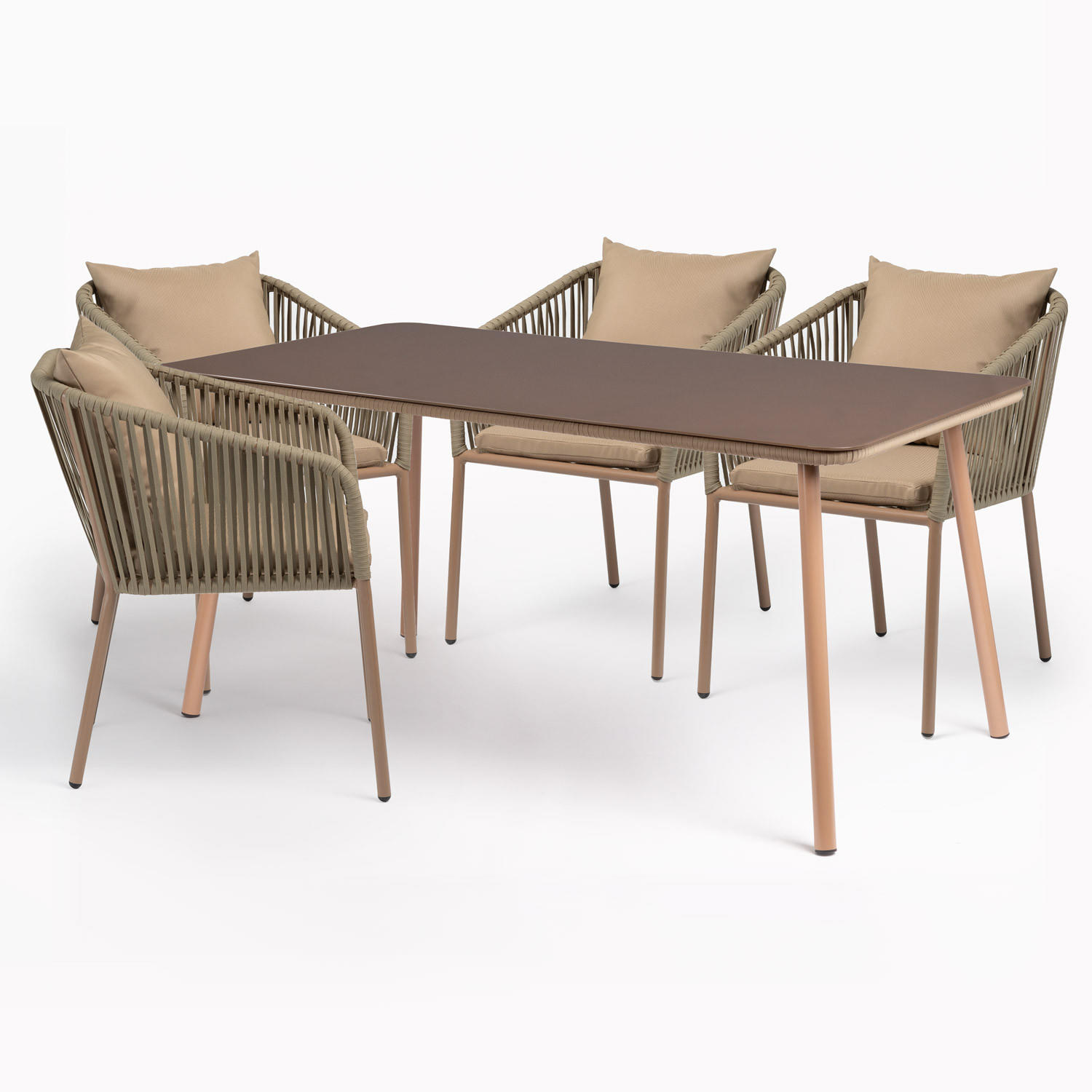 Rattan is a naturally renewable material that does not harm the environment. When it is harvested, the reeds grow back quickly and can be reformed into furniture without any damage. Additionally, it helps preserve forests by reducing the need for timber. It also grows in floodplains, utilizing soil that would otherwise go un-used.
Natural wicker indoor furniture can be made with many different materials, including banana leaf, straw, rush, jute, and grasses. These materials are woven around and over a rattan frame to create specific types of furniture. These materials can be painted or stained to match any style of home décor.
While rattan is considered eco-friendly, it's important to be aware of the environmental impact of buying this type of furniture. Its popularity means that the plant is being cut down faster than it can grow. To combat this issue, manufacturers have created synthetic rattan that looks like the real thing. This product can be used both indoors and outdoors, because it is moisture-resistant.
Durable
Rattan furniture is extremely durable, especially if it's protected from the elements. This can be achieved by using a waterproof cover or simply storing the set indoors when not in use. However, the durability of a piece is also dependent on its design. It's important to consider the overall appearance of your rattan furniture and to choose a design that fits your space.
When choosing a rattan piece, look for one with tight and straight weaves. Loose or crooked weaving will not hold up to the weight of people sitting on it, and it will start to sag over time. You should also look at the frame of the furniture, as well as the type of rattan used in its construction.
Natural rattan will fade in direct sunlight, so it's best to only use it indoors. However, synthetic rattan doesn't have this problem, and it can be painted to match your decor. This can be a great way to give an old piece of furniture new life, especially if you've outgrown its original style.
Easy to maintain
Natural rattan furniture can easily get dirty, and it's easy to maintain with regular cleaning. Just wipe down the furniture with a cloth dampened with mild soapy water. For hard-to-reach areas, try using a toothbrush. Afterward, leave the wicker to dry in the sun. You can also use a spray bottle filled with clean water to lightly wet the surface. However, you should not wet the wicker too much, as this could cause it to bend.
If you have an indoor rattan set, it's a good idea to drape it with a tarp when it rains. This will keep your furniture looking great for a long time. It's best to make a habit of doing this, and you can even create a reminder for yourself by setting up a online email alert or calendar reminder. You should also cover your rattan furniture on sunny days to help it dry faster. If you are unsure about how to protect your rattan furniture, talk to a professional.
Comfortable
Wicker rattan furniture
is an ideal option for anyone looking to add some style and comfort to their living space. The woven material is comfortable to sit on, and the cushions that come with it are made of a soft, durable foam that keeps its shape well. Wicker furniture is also adorned with braids and twists, which make it look more elegant and stylish.
Wicker furniture can last for decades, and it can be enjoyed by many generations of family members. However, it is important to take care of wicker furnishings by storing them in a dry place and protecting them from inclement weather. Wicker furniture is also susceptible to sun damage and fading, so it is essential to keep it out of direct sunlight when possible.
Purchasing a rattan set that has been woven right will ensure it lasts. Look for a manufacturer that uses flat or narrow round rattan, rather than cheaper polypropylene, in their sets. This will prevent the wicker from unraveling over time.