Wicker rattan furniture
is known as the perfect option for outdoor use but this superb material also works wonderfully well in conservatories too, with its natural colours creating a beautiful, timeless look. The woven material is particularly popular with people looking for a sophisticated and relaxed setting in which to relax. Whether you're looking for a stylish dining set or a relaxing armchair, there's something for everyone in this extensive collection of wicker furniture.
The term wicker has often been confused with the word rattan, and the two words are frequently used interchangeably. This confusion is understandable as the two terms are similar in appearance, but they're actually quite different. Rattan is a type of vine-like palm that grows in tropical climates and has a number of uses, including making wicker furniture. Wicker, on the other hand, is actually a weaving technique that can be used to create items from any number of materials. Wicker furniture can be made from rattan, bamboo, willow, rush, reeds or synthetic fibers.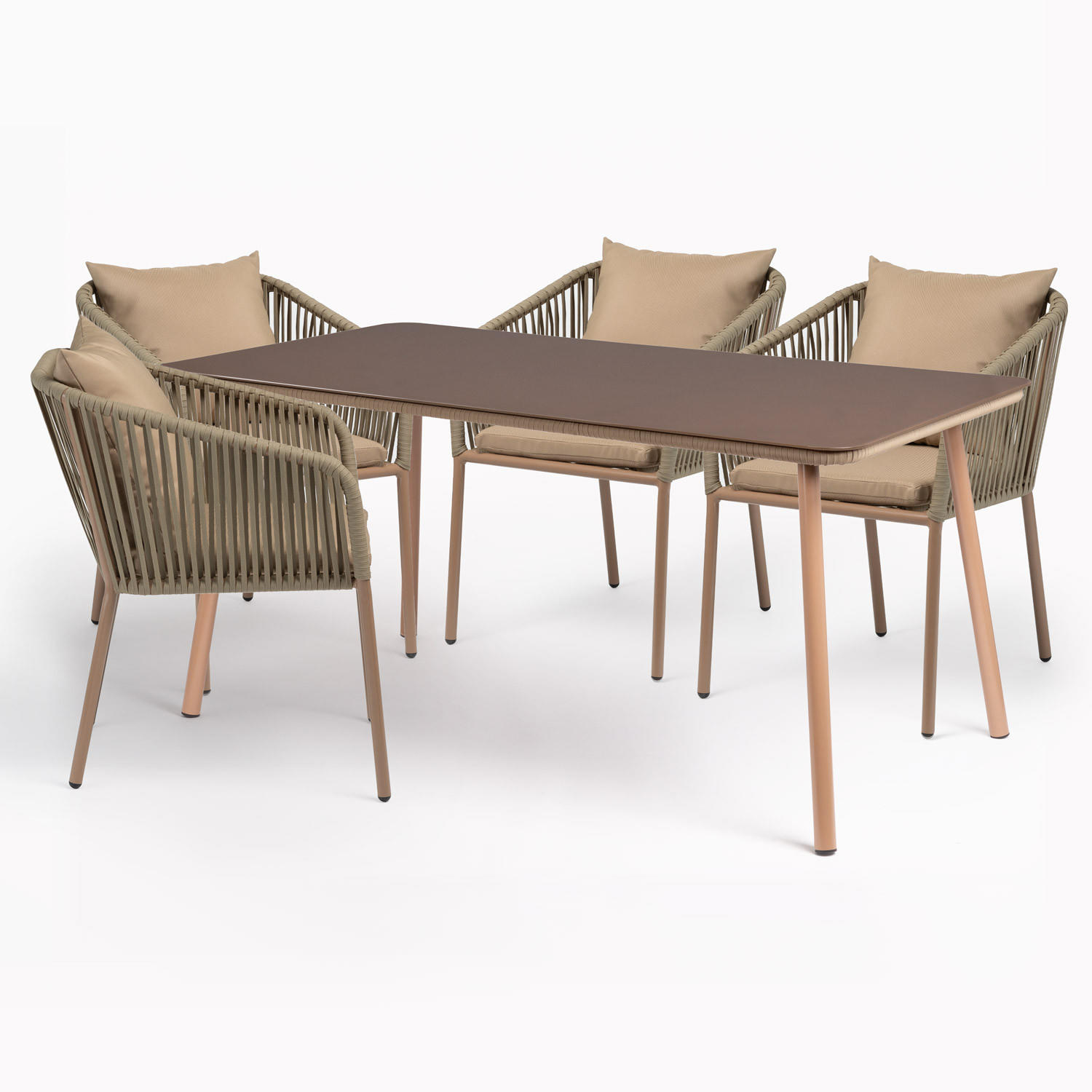 If you're shopping for a wicker rattan furniture set, it's important to note that not all sets are created equal. The quality and durability of a set can have a significant impact on its price tag, so make sure you're getting the best value for your money. When purchasing a wicker set, look for a piece that has been expertly crafted using high-quality materials. This will ensure that it's durable enough to withstand regular use and harsh weather conditions.
Natural rattan is the most commonly used material for wicker furniture, although other types of wood and synthetic materials can be used as well. The pliable stems of this plant are easy to bend into varied shapes and are usually steamed to give them flexibility, while the inner core remains solid and strong. The outer skin is then peeled and woven into the desired shape to produce a wicker furniture piece.
Rattan can also be stained and painted, which can alter its look and feel. It's important to note, however, that natural rattan tends to fade in sunlight and may need to be stored indoors. If you're planning on leaving your wicker set outside, consider investing in a protective cover that will help keep it clean and protected from the elements.
The frame of a wicker rattan chair or table is essential to its overall quality. While it's possible to find rattan furniture with frames made from other materials, such as metal or iron, these pieces may not be as sturdy as those with aluminum frames. An aluminum frame will provide the stability and strength that a rattan piece needs while ensuring it looks great and is easy to move around. It's also rust-resistant, which is an added benefit when it comes to keeping your furniture in prime condition.