Outdoor dining sets
serve several functions, including:Providing a space for outdoor dining: Outdoor dining sets are designed to provide a comfortable and functional space for outdoor dining. They typically include a table and chairs that are designed to withstand the elements and provide a comfortable dining experience.
Enhancing outdoor living spaces: Outdoor dining sets are also designed to enhance outdoor living spaces by providing a stylish and functional area for socializing, relaxing, and dining.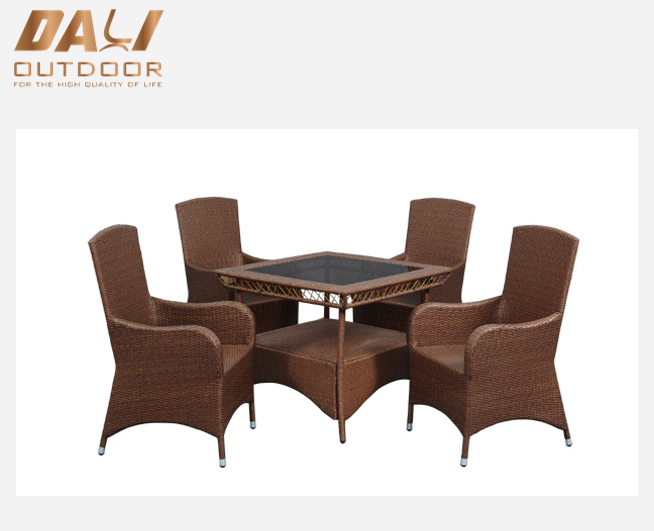 Creating a focal point: An outdoor dining set can serve as a focal point in an outdoor space, drawing the eye and creating a gathering spot for friends and family.
Facilitating entertaining: Outdoor dining sets are often used for entertaining, whether it's hosting a dinner party or simply having a few friends over for a casual meal.
Increasing property value: A well-designed and well-maintained outdoor dining set can increase the value of a property by enhancing the overall aesthetic appeal and functionality of the outdoor space.
Overall, outdoor dining sets serve as a versatile and functional addition to any outdoor living space, providing a space for dining, entertaining, and relaxation.