One of life's greatest pleasures is eating al fresco, and outdoor dining sets make it easier than ever to bring your favorite meal outside and enjoy it in style. Whether you're looking to host dinner parties or enjoy morning coffee with friends, find the perfect set for your patio or backyard to ensure everyone has an unforgettable time.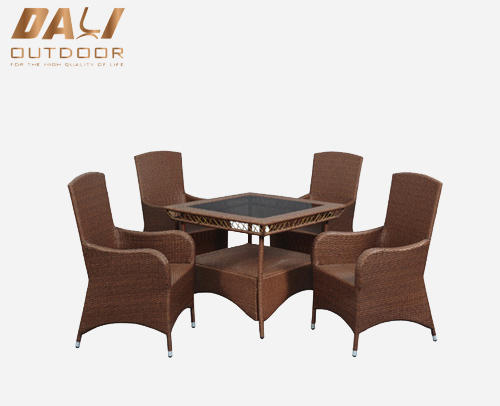 Tables and Chairs That Are Easy to Maintain
All of these
outdoor dining sets
come in a variety of styles, so it's important to choose a look that will complement your space. From classic designs with clean lines to transitional looks that blend subtle curves and elevated details, you're sure to find a look that reflects your personal taste.
Materials to Consider
When it comes to choosing an outdoor dining table, you'll want to choose a material that will resist weather and stains. Metal is an ideal choice because it's durable and resistant to rust and other corrosive elements.
Wood is another good option, but be sure to protect it from the elements by sanding down any rough areas and regularly treating it with teak oil or sealant. This will help keep the wood from graying over time, a common problem with wooden dining furniture.
Cushions Are Essential for Comfort and Durability
Whether you're hosting an intimate dinner party or a large family reunion, a comfortable dining set is a must. For a casual feel, opt for sling chairs that offer a hammock-like seat that's lightweight and easy to clean.