Garden patio furniture
is the perfect way to spruce up your backyard. There are plenty of choices available, from laidback coastal-inspired lounge sets to modern statement designs and minimal metal furniture with an industrial edge.
When you shop for garden patio furniture, it's important to consider all of your options, including the material and color. For example, rattan fiber furniture is both attractive and durable, plus it resists UV light so it won't fade over time. Weather resistant wicker is another good choice, as it's strong and easy to clean. Its woven nature also allows air to circulate, keeping you cool and comfortable.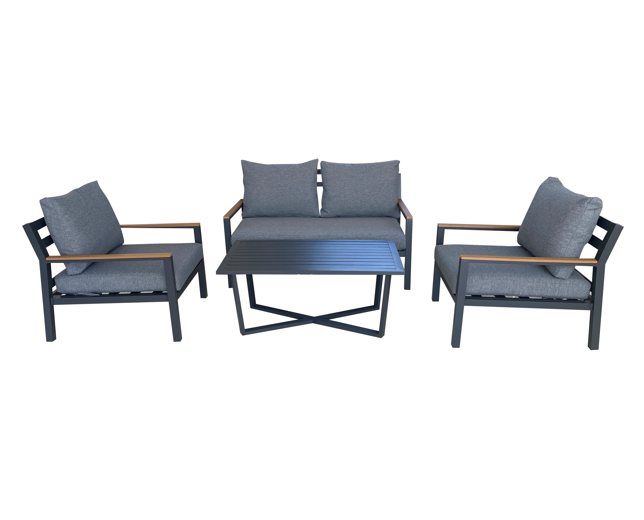 Wood garden furniture can also be very appealing and versatile. It's easy to customize, and it blends well with natural outdoor elements. Wood is also an inexpensive option, and it's easy to find in a variety of finishes. You'll also find wrought iron garden furniture, which can add an elegant look to your outdoor space. It does require some regular maintenance though, as it can rust if it isn't treated and sealed properly.
Stainless steel is also a great option, and it's extremely durable. It's also easy to clean, and it's available in a variety of different styles and finishes, from antiqued to modern. However, it can be expensive and can oxidize over time. The best way to avoid this is to keep your steel patio furniture covered, especially during winter.
There are also a lot of great aluminum garden furniture options to consider. These are lightweight and rust-resistant, but they can be fragile and may not be the best choice for windy areas. They're also susceptible to bends, which can make them unusable. To prevent this, look for patio furniture with gussets or braces that add strength and support.
If you're shopping for garden furniture, consider choosing pieces in shades that pop. Vivid hues, like sunny yellows and azure blues, work beautifully in the sunshine and pair nicely with floral garden ideas. You can also use these colors to create a striking contrast with darker accents and furnishings.