When it comes to patio furniture, aluminum is a popular option that's lightweight and resistant to rust. This material can be used in a variety of settings, including bistro-style tables and seating sets for small spaces and full-size dining sets that provide plenty of room for entertaining large groups.
A great way to create an outdoor living space, cast aluminum patio furniture is a smart investment that will last for years. It's also an environmentally friendly choice, since it's made from primarily recycled materials.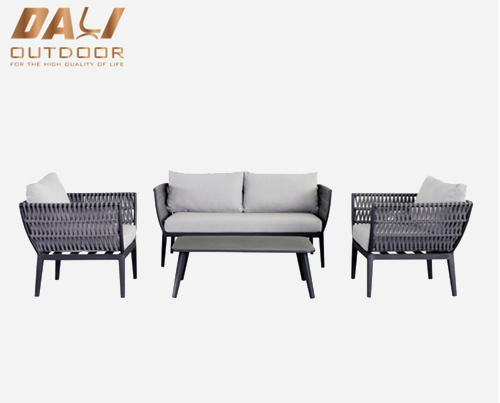 Whether you're entertaining a few friends or hosting a family dinner, an outdoor dining set will be the centerpiece of your patio entertainment area. If you want to get the most out of your patio experience, it's important to choose a dining set that matches your outdoor surface and fits with the decor of your home.
The table and chairs you choose should be sturdy enough to withstand harsh weather conditions and frequent use. If you live in an area that receives heavy rains, consider a cover that will keep your patio dining set dry and clean.
This set is perfect for those who prefer a simple, sleek style that adds sophistication to any outdoor setting. It's easy to clean and has a polished finish that will look beautiful in any patio environment.